ESA/HST Exhibition: Our Place in Space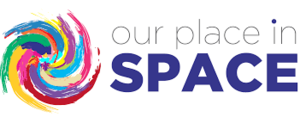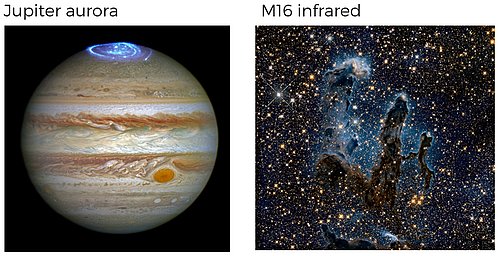 Overview:
The imagery of natural sciences and fine arts share a creative appreciation: science has long been oscillating between their aesthetic appearance and scientific meaning; and art often avails itself of scientific methods or is inspired by it. The European Space Agency, Hubble Space Telescope, and their cultural partners have created the concept of the travelling exhibition Our Place in Space to highlight the shared creative appreciation of science and art.
After several successful exhibitions, the concept, which was first created by Antonella Nota and Anna Caterina Bellati (Nota, A. & Bellati, A.C. 2017), is moving to Vienna. The Our Place in Space - Orientierungssuche im Universum exhibition will show for over four months, from 19 June until 4 November 2018, at the Natural History Museum in Vienna. The focus of the exhibition is the interplay of the aesthetics and scientific and personal meaning of images from the Hubble Space telescope - celebrating over 25 years of operating in space - and the work of artists whose subject matter deals with the themes of space and astronomy in a wider sense. In this way, we broach the issue of the connection between humankind and the cosmos from different perspectives and explore and foster an interchange of ideas between these two worlds.
In August, Vienna hosts the General Assembly of the International Astronomical Union, one of the most important international conferences for astronomers, astrophysicists and space scientists, where 4000 people are expected to attend. This will open new doors for the interdisciplinary discourse we aim for. The exhibition will include scientific exhibits from previous Our Place in Space exhibitions, plus artworks acquired locally. We aim for a balance of pieces from a mix of around 10 young and more established artists, five of whom are students of the Art & Science Master's class of the University of Applied Arts.

Objectives:
Our Place in Space is a portable exhibition that is based on two ideas:
use Hubble stunning imagery to describe humanity's presence int he Universe,
and its relentless quest to explore;
by connecting with the local art community, showcase the impact
that Hubble has made on culture and society.
The Vienna leg of Our Place in Space is curate by Dr Ulrike Kuchner, MA and
executed by:
Globart, a local ThinkTank and represented by the artistic director Prof. Heidemarie Dobner and project manager Fabian Rogatschnig
The Natural History Museum Vienna, represented by director Prof. Dr Christian Koeberl and head of exhibitions department Dr Reinhard Golebiowski
The University of Applied Arts Vienna, represented by Prof. Virgil Widrich and project staff Nemanja Popadic, MA and Karl Salzmann, MA
ESA/Hubble, represented by Dr Antonella Nota, Lars Lindberg Christensen, MSc and Dr Mathias Jaeger.
Selected Artwork:
Students and alumni of the Master class Art & Science of the University of Applied Arts Vienna were invited through an open call - be it painting, film, interactive or digital art, audio art, computer animation, hybrid art, performance or choreography.
From 24 submissions, the jury selected five concepts of students' works. Since the dialog between scientific images and artistic work is the focus of this exhibition, each artistic work relates to a Hubble image from the Our Place in Space Vienice exhibition. The dialog between scientific images and artistic work is the focus of this exhibition and also includes ideas for the exhibition design.
The production of work is monitored by the Professor and assistant of the class and realised through financial sponsoring and workshop access and support. Five additional artists who have established a portfolio in the area of Art/Science were directly invited to participate with existing or new artwork that relates to astronomy and/or space exploration.

Contributing Artists:

Monica LoCascio

: The Great Wall

Yunchul Kim: Triaxial Pillars II
Michael Bachhofer: Black Hole Sun
Markus Reisinger: ]im Fokus[
Margit Busch & Solmaz Fahang: The Mirrored Universe
Payer Gabriel: cosmic imperative
Steinbrenner/Dempf: miniature diorama
Anna Lerchbaumer & Eleni Boutsika-Palles: Welcome Home Hubble
Nives Widauer: Constellations
Daniela Brill: Our Celestial Bodies

Globart Talks:
Our goal is to encourage people of all ages to engage in the interdisciplinary discussion of the "two cultures", science and art, and to celebrate the two languages that our creativity speaks. Globart is organising a series of talks and events that address topical themes connected to the exhibition. These will take place to coincide with the General Assembly with the aim to include many astronomers and space scientists. Themes of the talks will be:

Escape to Space
A change of perspectives: Science on Art/Art on Science
with involvement and discussions between artist Aoife van Linden Tol, architect and design professor Friedrich von Borries, professor of arts Björn Dahlem, researcher and design architect Barbara Imhof, pictorial scientist Klaus-Peter Speidel, associate director of the European Space Agency (ESA) Antonella Notta, astronomer Katrien Kohlenberg, professor of design media arts Victoria Vesna, professor of astrophysics Luca Fossati, and others.
Find more information here.